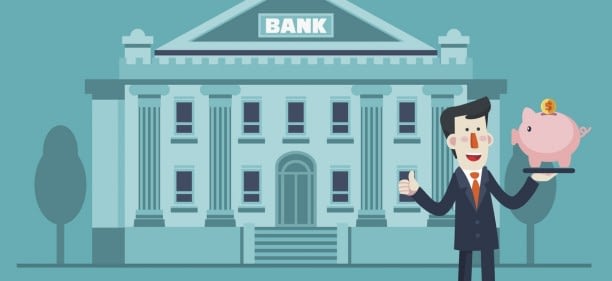 Many couples usually start house hunting without approval in principle from financial institutions. They usually start the process by visiting show flats and open houses. However, do you know that serious homebuyers will start their process with a mortgage banker and realtor first?
Savy potential buyers and investors always work differently from the mass house buyers. They benefit a lot more when they initiate a meeting with a banker and a realtor. Firstly, they can explore different loan options and budgets with these 2 professionals.
Meet Bankers for Approval in Principle (AIP)
You may arrange to meet the mortgage banker and inform that you are applying for Approval in Principle beforehand. The mortgage banker will also conduct a financial background check to determine the buyer's credit rating. The home buyer will also be able to know what the maximum loan amount is they can borrow, and this helps to set the property price range.
Homebuyers should try to work within a comfortable budget, instead of stretching the home loan to the maximum of what they can afford. Lastly, most sellers are more open to buyers, who come prepared with a pre-approval letter. Sellers are more willing to negotiate as buyers show sincerity and most importantly, they can prove that they can get financing.
Let's look at the simple 5 steps process below:
Proof of Income
If you are purchasing as a couple, both of you will need to show proof of income over the last 2 years. You may have to prepare documents like income tax, payslips, any other additional income such as alimony or bonuses.
Proof of assets
Banks will also ask for investment account and bank account statements to prove that you have enough funds and cash reserve for the down payment, stamp duty and other fees that may be incurred during the sales and purchase period.
The down payment is a percentage of the selling price. The bank usually requires a minimum of 20% down payment or more, depending on the loan type and tenure. Most mortgage loans also come with an additional condition that home buyers will need to buy home mortgage insurance.
Apart from the down payment, the bank will also review the borrower's credit score, total debt servicing ratio (TDSR) and other factors.
Potential private home buyers can only get mortgage loans from financial institutes like banks. HDB home buyers can also consider taking up HDB loans directly from HDB.
Good credit ratings
In Singapore, the credit scoring system is issued by the Credit Bureau of Singapore and DP Credit Bureau. Banks are quick to approve lenders with a high credit score vs someone with a poor credit score. If you are a good paymaster, with minimum loans or debts, you will be eligible for higher loan quantum and pay lower interests.
If you like to learn how to build your credit score, read 4 Tips On Building Your Credit Score in Singapore
Proof of Income
Financial institutions like to loan to borrowers with stable income. They will need to see your past 6 months payslips if you are employed. Self-employed borrowers will have to furnish at least 2 years of income tax to show that they have a stable income.
Self-employed borrowers will have to furnish additional documents upon request. The financial stability of the borrower's business, the product or service provided and the ability to generate enough income are factors that banks will consider.
Other Documents
The banker may also need a copy of the borrower(s) NRIC or driving license in order to generate a copy of the credit bureau. Be well prepared for the pre-approval session and you can expect a faster turn-around time for your Approval in Principle (AIP).
In short, if you are co-operative and well prepared, you can expect the mortgage process to be smooth sailing.
Let our editors know what other information you would like to have. We hope these articles are informative and helpful. You may also read our blogs here.